Current Research Projects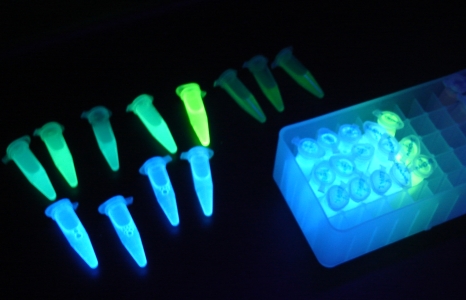 Two-photon spectroscopy of fluorescent proteins
Our goal is to develop better fluorescent protein probes optimized for maximum two-photon .brightness and maximum sensitivity to electric field for real-time detection of action potentials in neurons.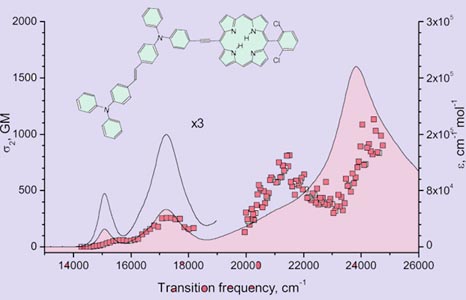 Chromophores with enhanced two-photon efficiency
Our goal is to find what determines the NLO response and how to increase the 2PA cross section. We study two photon absorption (2PA) spectra and cross sections in organic chromophores - polyenes, dendrimers, aggregates, porphyrins, phthalocyanines, corroles etc. In collaboration with organic synthetic groups, we design and create new 2PA-enhanced molecules for various applications, such as optical limiting, 3D storage, PDT and 2PA microscopy.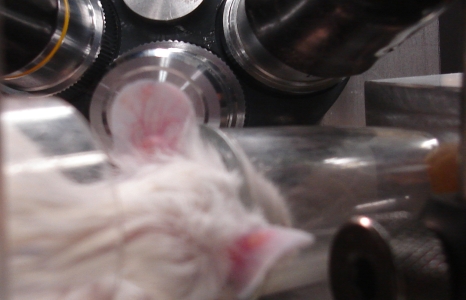 Two-photon deep tissue imaging
We have found that the two-photon fluorescence excitation spectra of some near-IR organic dyes can be used as a sensitive indicator of cancer cells. The goal is to use this property for diagnosing malignant tumors in deep tissue using near-IR femtosecond laser pulses.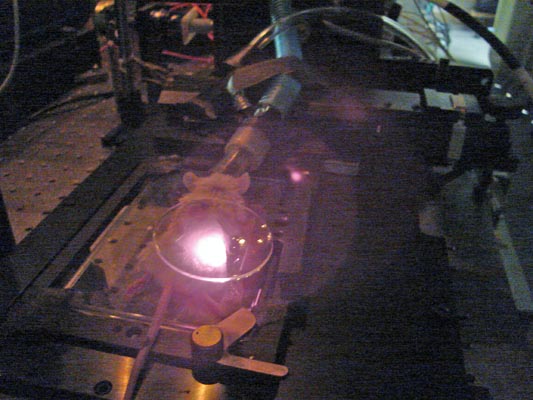 Photodynamic therapy
We have developed a novel therapeutic agent comprising of a patented 2PA-enhanced porphyrin core conjugated to a cancer cell targeting unit and near-IR fluorescence imaging dye. Together these components form one multi-functional nano-photonic construct for beep penetration non-invasive, image-guided photodynamic therapy (PDT). We have shown that various types of cancer tumors can be significantly regressed by illumination with near-IR femtosecond laser pulses.