Welcome!
The Women+ in Physics group at Montana State University was started fall 2017 by Dr. Amy Reines. We focus on creating a supportive community climate of inclusivity with a long term goal of increasing the number of women and underrepresented genders in the field. Our membership is open to all physicists interested in participating, regardless of career stage. The current group includes undergraduate and graduate students, postdoctoral researchers and faculty members.
We meet twice a month, and engage in discussions involving the climate both within the department and in the field as a whole. We also schedule meetings with visiting colloquium speakers with underrepresented genders, actively lead outreach activities, foster mentoring programs for undergraduates, and promote professional development within our community.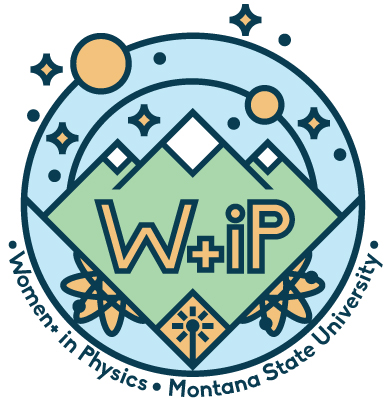 ______________________________________________________________________
Upcoming Event: Coffee + Mentoring Event
Wednesday, November 20th, 2019, 1-3 pm, Dayton Conference Room
W+IP invites you to our Coffee + Mentoring Event! This is an excellent opportunity to ask our graduate students questions about graduate school, making a career out of physics, work/life balance, diversity in science, and more!
Please RSVP for Coffee + Mentoring at this link by November 15th.
______________________________________________________________________
Schedule
September
9/18/2019 Welcome Back! First semester meeting at 2 pm in the Dayton
9/27/2019 Lunch with colloquium speaker, Alison Coil
October
10/16/2019 Meeting at 2 pm in the Dayton
10/29/2019 Meeting at 3 pm in the Dayton
November
11/13/2019 Meeting at 2 pm in the Dayton
11/20/2019 Coffee + Mentoring Event at 1-3 pm in the Dayton
11/26/2019 Meeting at 3 pm in the Dayton
______________________________________________________________________
Contacts
Group Email
Amy Reines
Faculty Adviser
______________________________________________________________________
Received Funding from